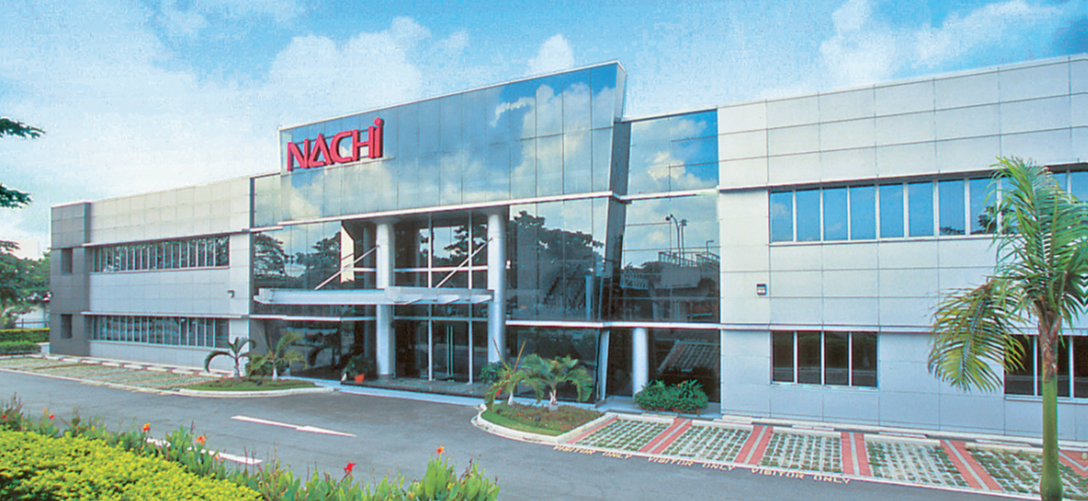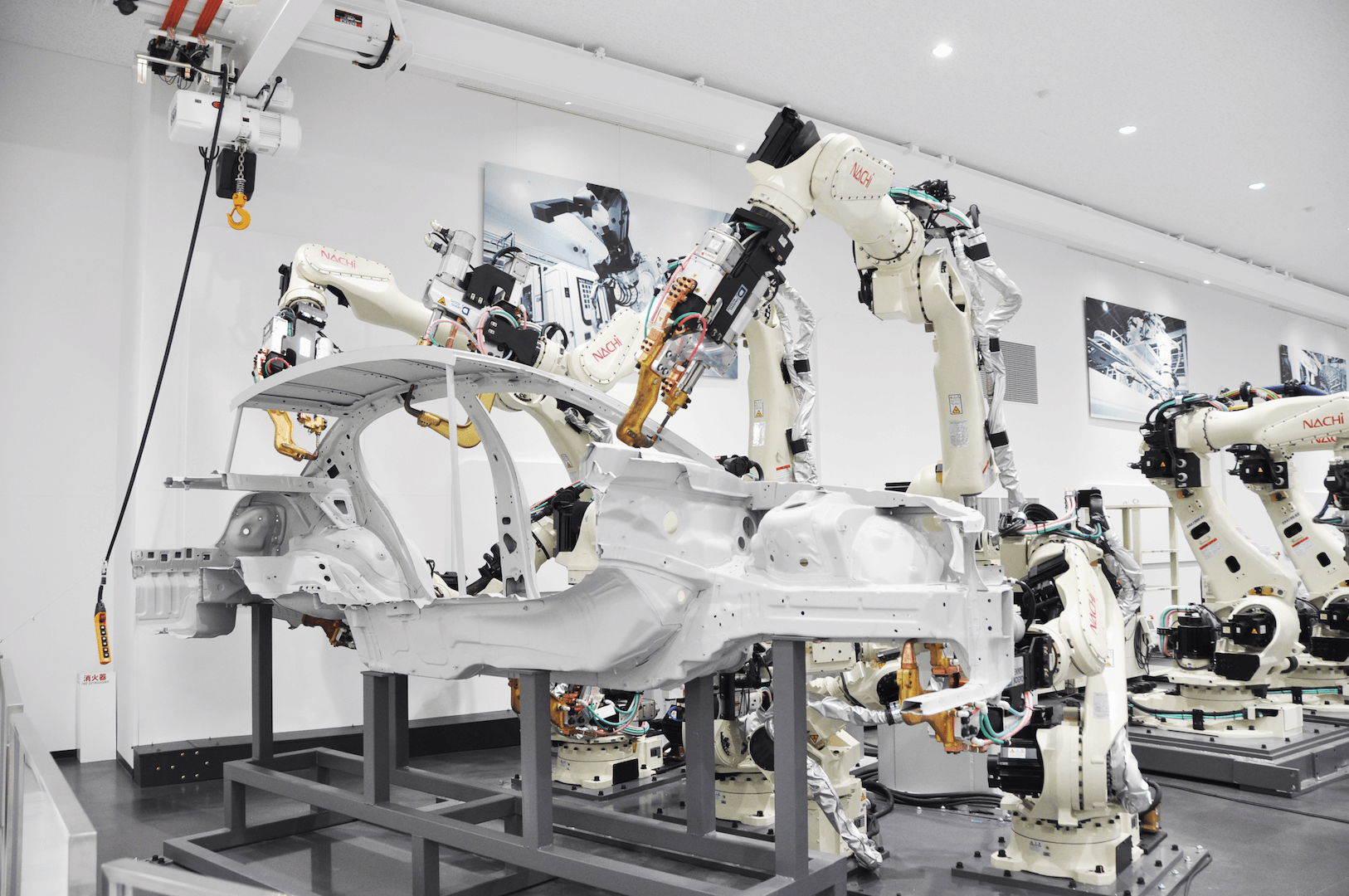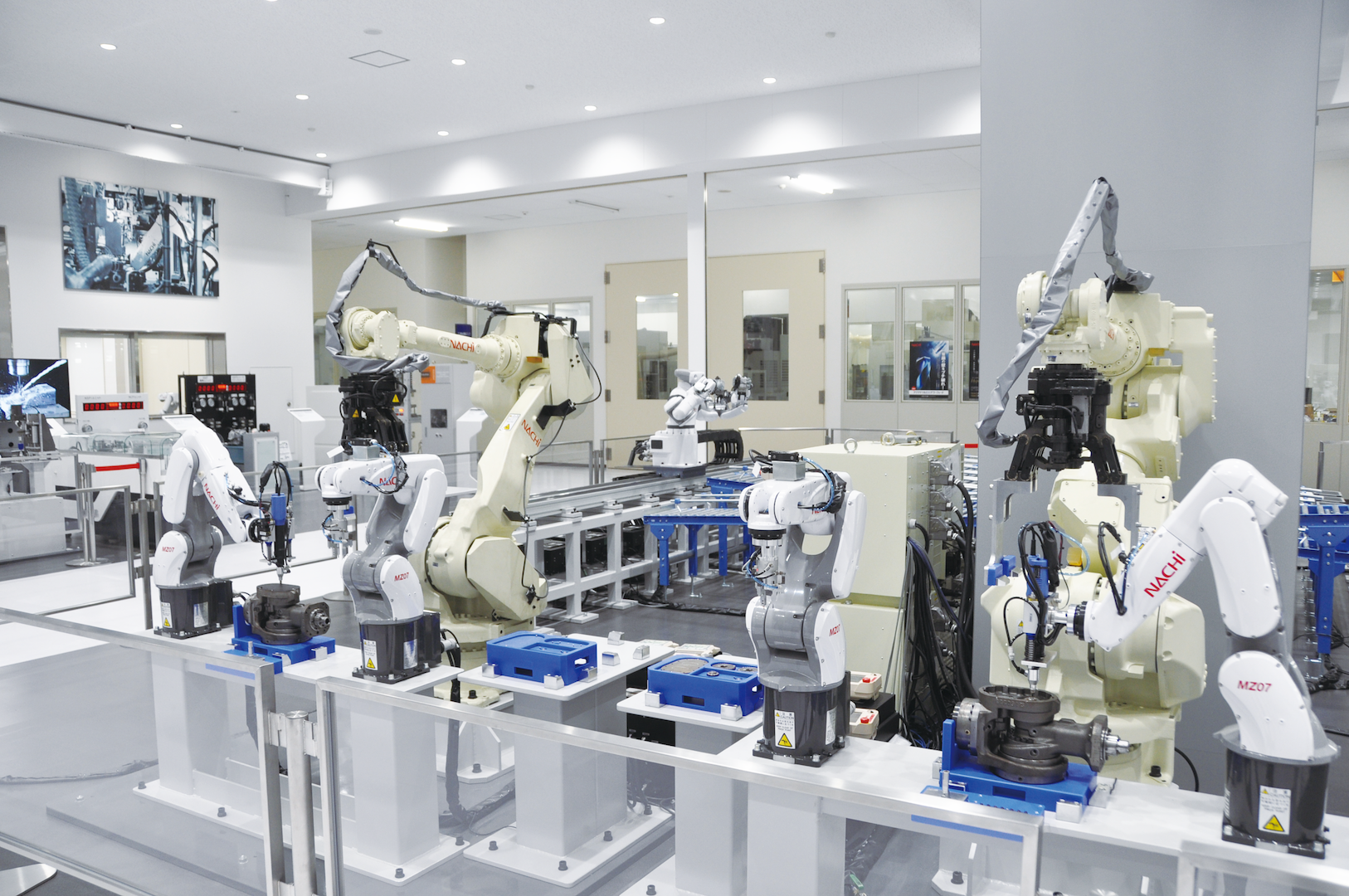 Nachi is a worldwide manufacturer of innovative products: bearings, precision cutting tools, hydraulic equipment, machine tools, robots and high speed steel. We are proud to deliver products manufactured to the highest possible standards and maintain an ongoing commitment to incredible quality.

Contributing to the progress of the world of product manufacture.
INTEGRATED EXCELLENCE
At Nachi, we develop technology for both product and process. Spanning from specialty steels used in the manufacture of cutting tools and bearings to the equipment used in their manufacture and beyond, to the equipment that is used by our customers in their manufacturing facilities. Also, as an OEM supplier of bearings and hydraulics we touch directly to the ultimate end user of our customers products. We control every facet of the manufacturing processes and our manufacturing equipment and processes are utilized worldwide.
UNCOMPROMISING SERVICE
Nachi provides the assistance needed to ensure that our customers receive the correct solutions for every application. We strive to address concerns for performance, availability and service, providing local support and expertise worldwide with 54 offices and plants in 22 countries.
INCREDIBLE QUALITY
Quality builds on quality, every step of the way – and we ensure that quality by maintaining rigorous standards that are continuously monitored and improved upon. We are driven to perform at the very highest levels of service excellence. Our parent company was awarded the Deming Prize, the industry's most prestigious award for quality in manufacturing. Our overall quality is not the result of trying to be the best, but by committing to it. Our quality systems have been Registered by UL to the ISO 9001,14000 and TS 16949 Standards.
Creativity – Business withers without creation.
Today's dream brings about a better tomorrow. Creation causes some discord. Improvement is assured by conquering such discord.
Aggressiveness – Tackle your job aggressively.
Give priority to difficult assignments and never give up when the job is half done.
Globalism – The globe is your market.
Win the trust of the people of the world. Supply quality products at reasonable cost. Nurture the competitiveness of your products.
Appreciative minds – Always be appreciative of what people around you do for you.
Thank your parents for having given birth to you. Thank elders for their guidance. Serve the community in order to reciprocate its hospitality toward you.
Human assets – How to make the company prosper is to find and use the right person in the right job.
Quality people are difficult to come by. Be objective. Be health conscious. Be wise. Stick to your words.
Written by the founder, Kohki Imura in 1963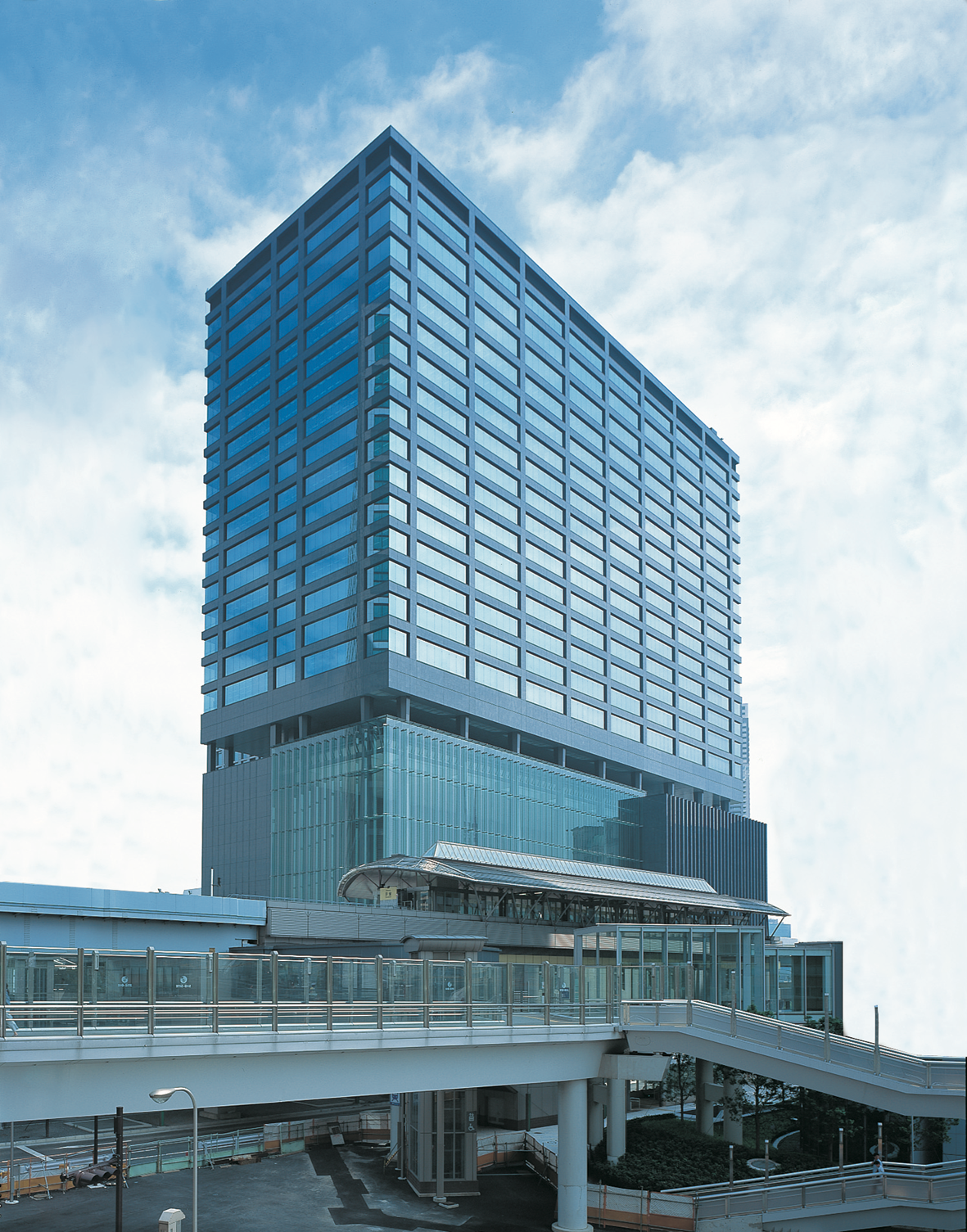 MESSAGE FROM THE PRESIDENT
Innovate in manufacturing worldwide
with advanced FA systems and mechatronics
The Nachi-Fujikoshi Group's slogan, "Challenging growth in business to fulfill aspirations as a manufacturing company," embodies our long-term vision. We contribute to the expansion in the world of manufacturing by capitalizing on our abilities. As a comprehensive machinery manufacturer, we have the multifaceted operations and technologies to provide various solutions to customers in fields such as automotive, industrial machinery, energy, and infrastructure.
We formulate our medium-term slogan, "Innovate in manufacturing worldwide with advanced FA systems and mechatronics", in expectation of long-term shifts in market demand. We reinforce constitution of sales, service, production, procurement and development.
We will continue to improve all aspects of our management based on the following midterm policies as we aim to provide value to our shareholders, customers, business partners, employees, local communities, and other stakeholders.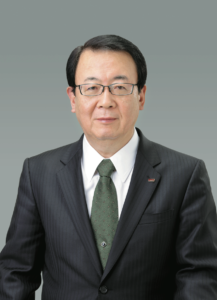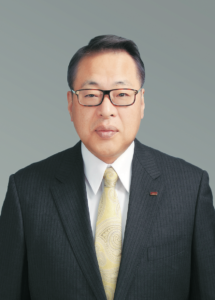 Midterm Policy
Respond to significant structural changes to the industrial structure, by establishing a business foundation with a focus on robotics, and creating new business and growth opportunities.
Markets and Sales
Respond promptly to the shift of internal combustion engine vehicles to EVs, and to FA in manufacturing, and reinforce organization in each area to advance the development and deep cultivation of markets and customers.
Product Development and Businesses
Provide highly unique products and systems by taking advantage of diverse businesses, technologies, and manufacturing expertise, thereby contributing to improving the quality and efficiency of customers' products and production lines.
Production System
Build innovative production lines and systems for FA all over the world, based on the idea of TPM, to ensure the quality, cost, delivery dates, and service demanded by customers.
Enhancing and Training Associates
In response to the significant structural changes caused by globalization and the spread of information technologies, carry out self-innovation, and take on ambitious challenges, based on a QC-oriented perspective, by acting enthusiastically and sincerely in a timely manner.