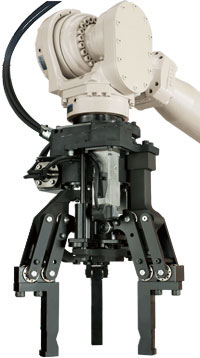 Large and flexible variable stroke
Adjustable gripping stroke covers a wide variety of workpieces.
Able to pick up varied shaped workpieces.
Suitable for picking tightly packed parts.
Useful Measuring Function
Automatically detects size of workpiece for verification.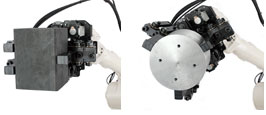 Programmable grip force control flexibility
Able to grip fragile parts.
E-Stop Gripping Protection
Maintains grip even if power loss or E-Stop situation with brake grip.
Energy saving, environmentally friendly
Lower operating costs with airless system.
Reduced electric costs with brake grip (can select between servo grip and brake grip).